The departure of the Coach of All Coaches
Legendary coach Ćiro Blažević passes away at 87
08.02.2023.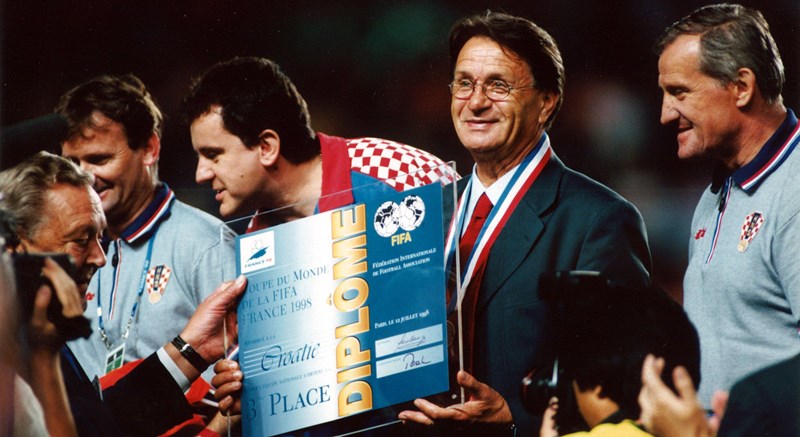 Photo by: Getty Images
Miroslav "Ćiro" Blažević, the legendary head coach that led the Vatreni to the bronze medal at the 1998 World Cup in France, has passed away after a long illness.
Miroslav "Ćiro" Blažević was born on February 10, 1935, in Travnik in Bosnia and Herzegovina, and he will forever be remembered as the head coach that launched the Vatreni onto the world scene and started off the Croatian national team's enduring success story.
He took on the role of head coach of the Croatian national team in 1994, and he led Croatia to the top of their qualifying group for the EURO in England, where the team reached the quarter-finals. A stunning and historic success at the World Cup in France soon followed, with Croatia managing to win a bronze medal at its premiere appearance at the FIFA World Cup.
Ćiro led the Vatreni until 2000 and his successes with the national team and with numerous clubs earned him the nickname "the Coach of All Coaches". Among his many other coaching successes are the historic championship title that he won with Dinamo in 1982, his time as head coach of Iran and of Bosnia and Herzegovina, and his time coaching Rijeka, Osijek, Varteks, Hajduk, Zagreb, Grasshoppers, Nantes and PAOK. 
"On behalf of the Croatian Football Federation, I would like to express my deepest condolences to the family of Miroslav Blažević for this immense loss. Although we were aware of the fact that he was bravely fighting a serious illness, this moment still came as a shock to all of us because Ćiro always seemed larger than life. As a coach, he was behind two legendary successes that made him "the Coach of all Coaches"– Croatia's bronze medal and Dinamo's championship title in 1982. Aside from being a masterful coach, he was incredibly charming, intelligent, funny, and passionate, and we'll all remember him as a man that was a true power to behold. Ćiro was a unique man, and the Croatian Football Federation will cherish his memory as one of the greatest coaches in the history of Croatian football. Rest in peace, dear Ćiro," said HNS president Marijan Kustić of Ćiro's passing.
Croatia's head coach Zlatko Dalić also expressed his condolences:
"I would like to express my deepest condolences to the family of our Ćiro, whose passing has caused great pain for the entire Croatian football family. Ćiro was inimitable – an unsurpassable speaker and motivator, shifting seamlessly from casual charm to impressive authority. I will remember him as a man with great style and an even greater soul, which earned him the love and respect of everyone he ever worked with. He left his mark on every team he coached, and he had a big impact on me in Varaždin. I can confidently say that Ćiro was my "football father" and the true inspiration behind everything I've achieved in my coaching career. I will forever be grateful to him for that, and him and his family are in my prayers. Rest in peace, Coach of all Coaches!"
The Croatian Football Federation expresses their deepest condolences for the family of Ćiro Blažević.
Copyright by Croatian Football Federation. Quoting text from this article is granted subject to appropriate credit being given to HNS as a source and providing direct link to the original content at hns.family. Re-use of the photographs is not permitted.
Scoreboard
Prethodna utakmica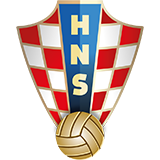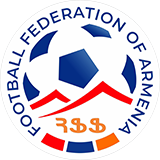 Euro2024 (kv.)
Hrvatska
Armenija
1:0
Više na rezultati.hns.team